The Bride & Groom to be married must provide from their country of Citizenship, individual Certificates of non impediment, as proof that they are both indeed single and eligible to marry. This is also called an affidavit of single status or negative statement of marriage. This document can be obtained at the Bureau of Vital statistics in their city they reside.
This must be accompanied by an Apostille.
Each person must submit birth certificates with raised seal or water mark and must have names of parents.
This also needs the Apostille.
If either party was married before, a divorce certificate is needed, 1st & last page.
If either party is a widow(er), copy of death certificate is needed.
Couple must submit copies of valid passports showing all relevant details.
Copies of valid passports of 2 witnesses required. If couple does not have any witnesses, we will provide them at an additional cost of $ 50 each.
Apostille
Is a seal from the Secretary of State office where you have your domicile or seal by the Vital Statistics in State of domicile. This is a separate document authenticating the certificate copy and the employee who signed it.
Important: Copies of all documents are to be faxed/emailed for review no later than two (2) months prior to civil date and the originals (except passports) are to be submitted by courier (i.e. FedEx) at least one (1) month prior to wedding date. The bride & groom are required to be on island two (2) working days prior to the civil ceremony. Laws and requirements are subject to change with accordance to the laws of Aruba.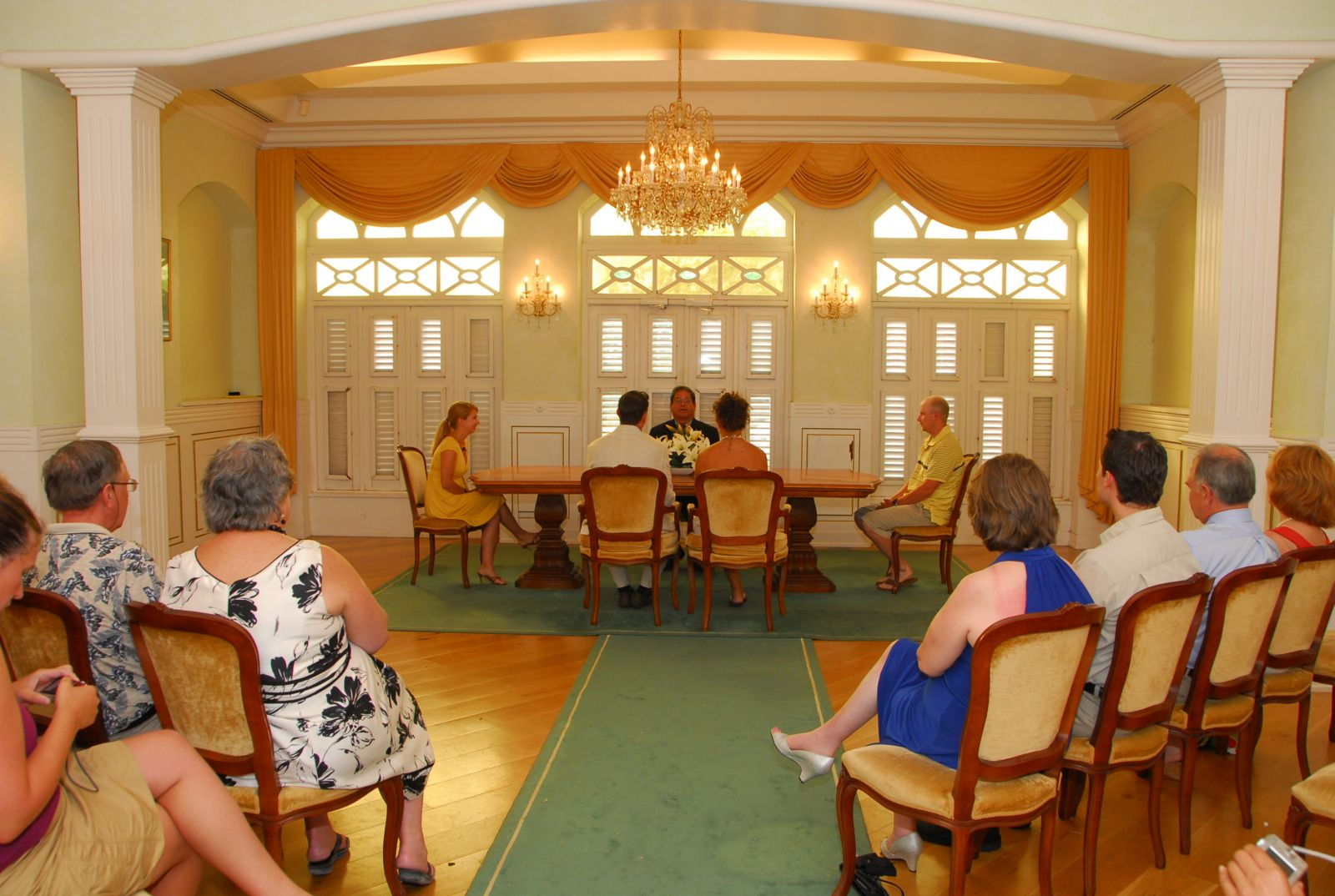 ---